About Us
We purchased Imperial Trailer Mfg. & Sales, Inc. in 1992. We are a family operated business, and we take pride in each and every trailer that leaves our shop.
Imperial has produced thousands of trailers over the years, and has had the pleasure of satisfying customers from all over the United States and several different countries. We are proud of our employees and are happy to have many still with us from when we purchased the company nearly 25 years ago. Experienced, long term employees who have attention to detail and take pride in their work help make our trailers stand out above the rest. That coupled with high quality materials and heavy duty construction allow us to build unique and dependable products to meet just about any requirement. We have many standard models that will meet a variety of needs, but we also build complete custom products to meet specialized needs.
Imperial has dealers throughout Illinois and Indiana, and we have sold trailers from coast to coast. We can make a referral to a dealer close to you, or we can sell direct from the factory. We are always looking to build new partnerships for those interested in dealership opportunities and territory.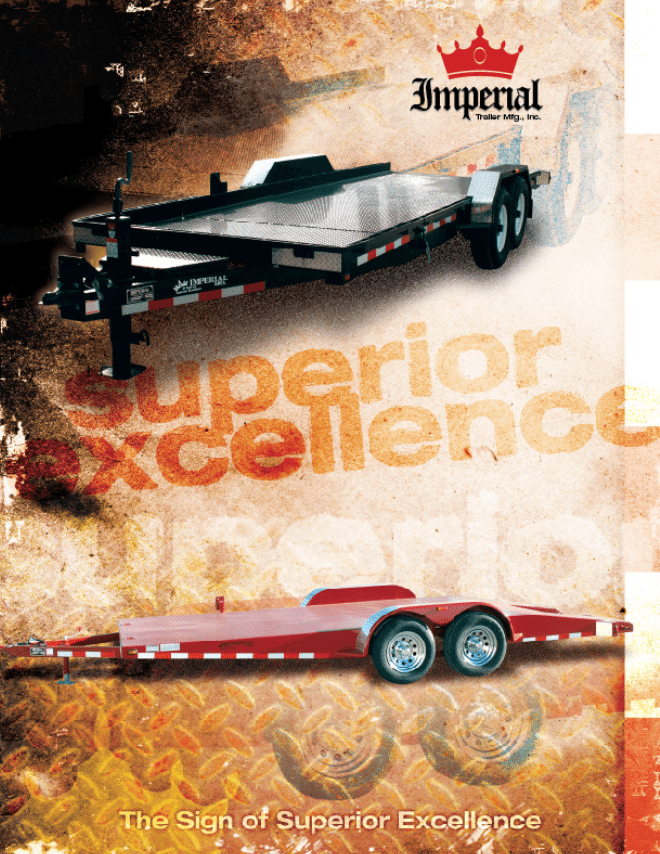 Imperial Trailers Brochure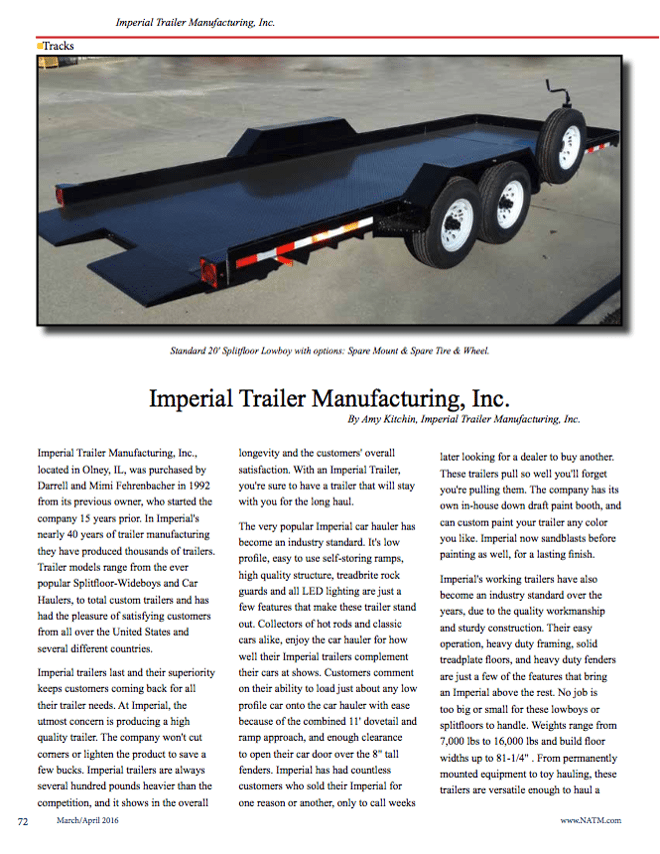 NATM Article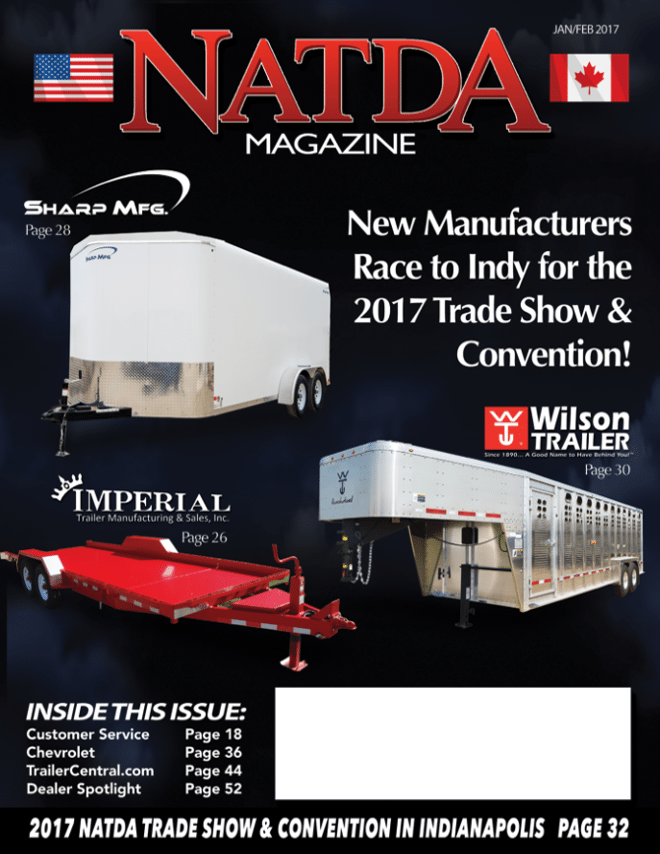 NATDA Article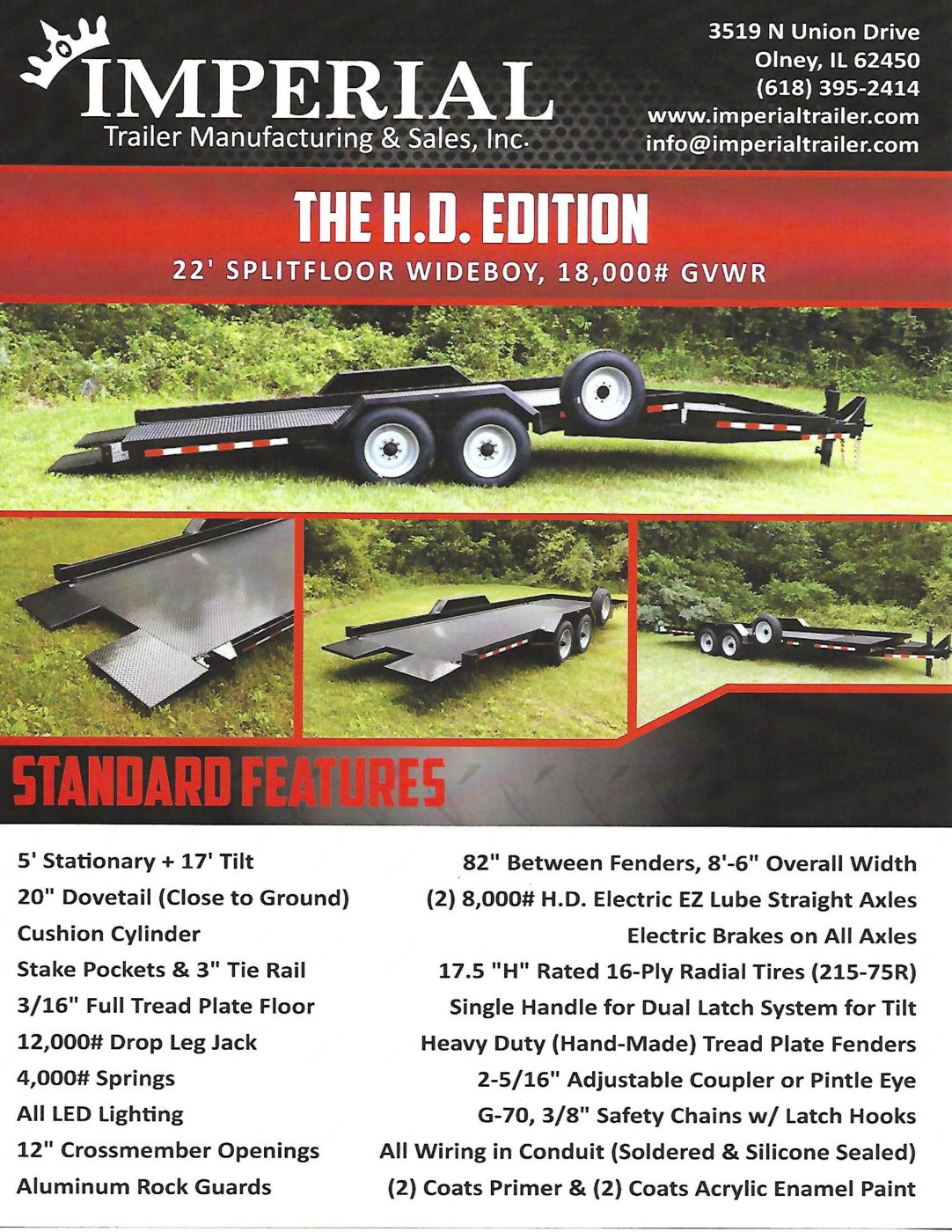 The H.D. Edition Brochure